Entertainment Information
Special Entertainment:
Brad Weston
Thursday - Friday - Saturday - Sunday
10:00 AM | 4:30 PM | 6:30 PM
The Brad Weston Experience
This amazing and hilarious act is a theatrical thrill ride...on a unicycle...in a straight jacket! Clean, fast paced, and full of surprises, this show is as much like watching a magic show as it is like seeing a juggler. High production value with an emphasis on comedy.
The Person
Brad Weston has been in show business for over 30 years and has worked in all different kinds of venues along the way. All this experience makes him highly adaptable to meet the challenges that each new performance location brings. He is professional and serious about doing quality work.
The Stage Persona
His stage character is upbeat, likable, quick-witted and equal parts verbal and physical comedy. He approaches comedy from several angles while at the same time performing astonishing feats. His multi-level performances appeal to different ages and types of people.
Partial Performance Resume
Tonight Show
The Today Show
David Letterman
Ellen Degeneres
Guinness World Records
Royal Caribbean Cruise Lines
Albuquerque Balloon Fiesta
Taste of Chicago
Six Flags, Chicago
Adventureland Amusement Park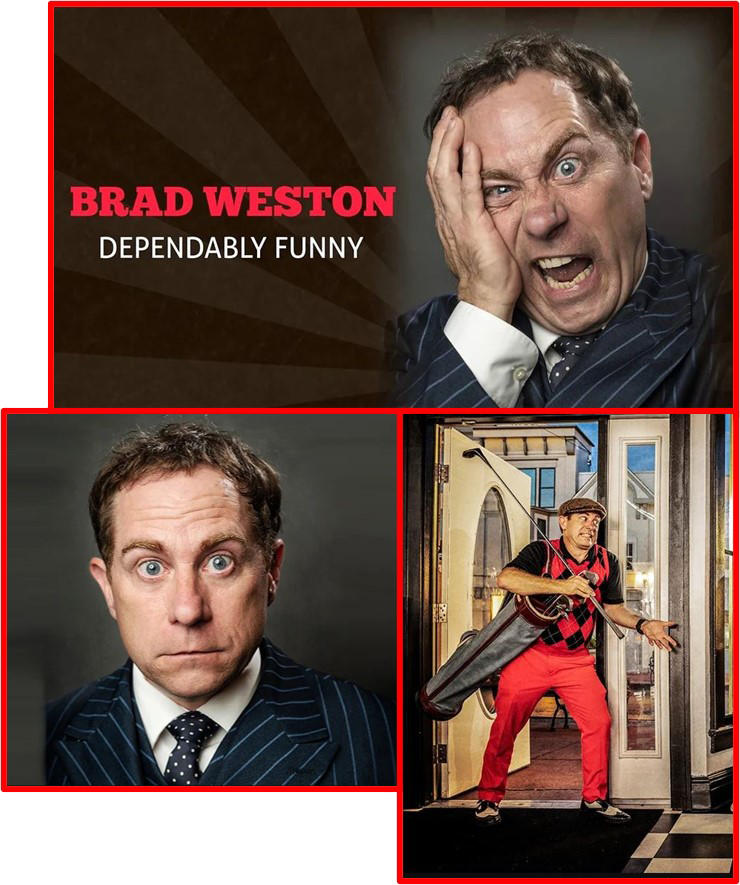 Brad Weston - Dependably Funny! Learn and See More at: Brad Weston
---
Dan Jones Clydesdales
Thursday-Sunday
Wagon Rides - Friday and Saturday from 1-6 PM
Free will offering
Driving Exhibition- Sunday at 1:00 PM
Farm Progress Arena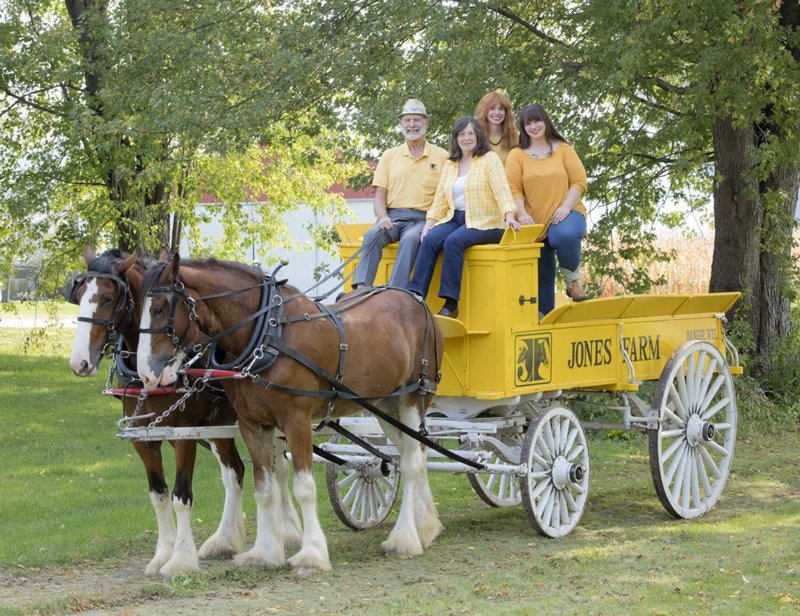 ---
Something Familiar
Friday, July 21 - 9:00 PM to Midnight
Something Familiar is a 4 piece cover band out of La Crosse, Wisconsin that aims to entertain their audience with an ever evolving list of hit songs spanning across all genres and decades. With over 5 years of experience and having opened for multiple national touring bands such as Smile Empty Soul and The Bullet Boys, Something Familiar prides themselves on their fun yet professional on stage approach. They have an extensive history of playing weddings, local bars, as well as multiple midwest festivals such as Applefest and Kornfest.
Something Familiar consists of: Cody Miles - Vocals/Guitar; Joaquin Sanchez - Guitar/Synthesizer; Josh Behrens - Bass; Brian Hamilton - Drums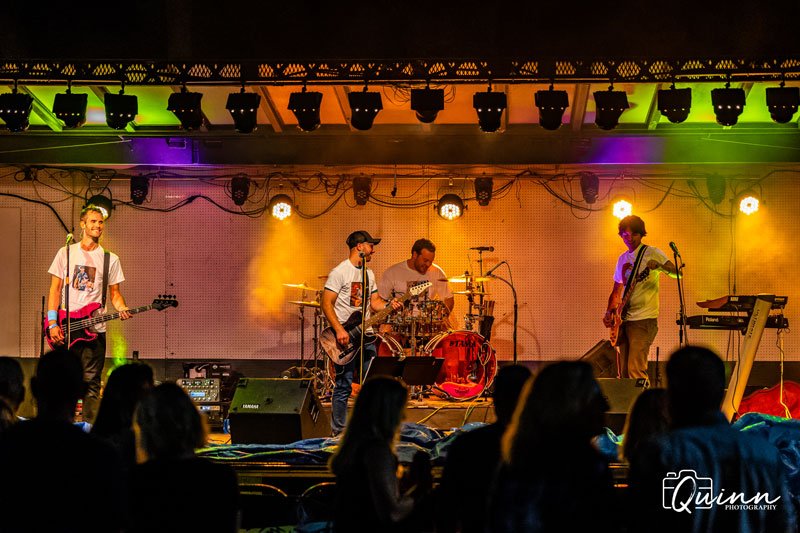 ---
High Mileage
Saturday, July 22 - 9:30 PM to 12:30 AM
Southwest Wisconsin's favorite cover band playing your favorite 80's rock to modern pop.
High Mileage is a band from Southwest Wisconsin that loves music and to entertain. High Mileage has dedicated itself to reproducing music from the 1980's and 1990's (..throwing in some country and modern pop) as well as thrilling audiences all over the mid-west with the best songs built around strong vocal harmonies, instantly recognizable melodies and irresistible dance songs. Each member will have you engaged while singing along to your favorite song.
Ton Lor is the lead singer of High Mileage. He resides in Viroqua, Wisconsin with his three children, Zach, Vanessa and Brenna, Tom loves energizing the crowd with strong vocals and accurate renditions of songs that make people want to move and dance! Tom also thrives on the energy offered by the audience during the show. Tom may sing with the band by night, but is the Sales and Marketing Director for Quality Roasting INC based out of Valders and Owen, WI and Reese, MI. He dairy farms with his brother Greg at GT Dairy LLC and for hobbies he enjoys spending time with his kids, fishing and playing cards with his friends. He also is an assistant coach for Viroqua varsity football.
LaVon Felton is the drummer for High Mileage. He has been performing and playing drums in a rock band since high school. He has been married to his beautiful wife Michelle for 27 years, is a proud father of two children - Janie and Sawyer. Together LaVon and Michelle own and operate Sleepy Hollow Auto Group in Viroqua, Wisconsin.
Tim Severson is the lead guitar for High Mileage. Tim resides in Eastman, Wisconsin with his wife Jenni and their two adult children, Ryan and Paige. He works for Dairyland Power Cooperative in Genoa, Wisconsin as an Instrument Technician. Tim custom builds all his guitars from scratch.
Jesse Peckham is the keyboard player for High Mileage. Jesse started playing piano at age seven. While naturally drawn to piano based acts, Jesse is just as comfortable switching from modern pop synth solos to 70's classic rock organ and piano. Jesse resides in Richland Center, Wisconsin with his wife Michelle and their two kids, Gabby and Ben.
Zach Kumlin plays Bass Guitar for High Mileage. He is high energy as they come. He resides in Desoto and works for the State Fishery of Genoa.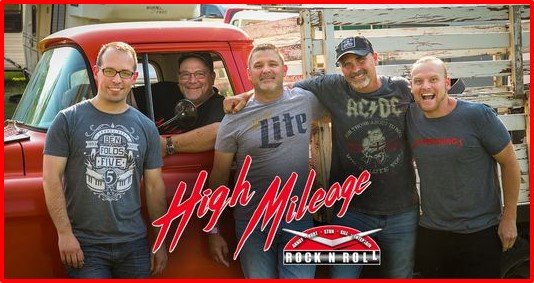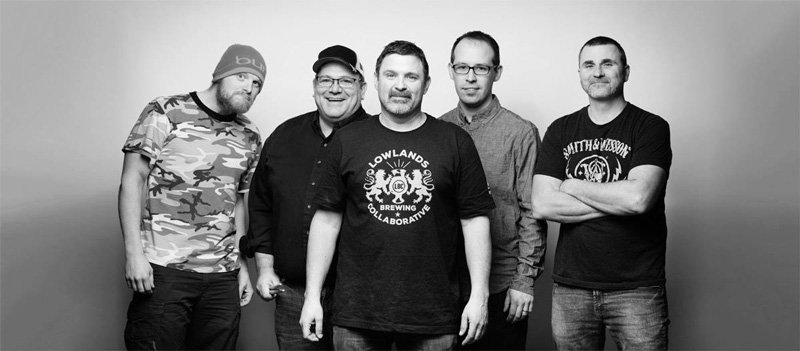 ---
MR. ED'S MAGICAL MIDWAYS
SPECIAL RIDE PROMOTION
Wednesday - $2.00 per ride
Purchase Wednesday only–one ticket per ride
Tickets go on sale at 11:00 AM
Good for any day during the fair. Tickets will not apply to the Gravity Storm ride
Thursday-Sunday – Wristband
Pay-One-Price - Daily Ride Wristband Per Person and Per Day - Price $30 Thursday-Sunday
Times to Ride on Wristband Pricing - Thursday and Friday from 1-5 PM and Saturday and Sunday from noon-4 PM
Good for all rides except the bumper cars and the Gravity Storm ride.
Rides Open (tentative times):
Wednesday: 5:00 PM
Thursday & Friday: 1:00 PM
Saturday: 12 NOON
Sunday: 12 NOON
NOTE: The rides are not guaranteed to be open during inclement weather.

---
Gypsy RattleCan Spray Paint Artist
Thursday - Saturday
Doing Shows and Performing Every Hour on the Hour
Fairgoers will be amazed at this talent. Gypsy RattleCan is a performance spraypaint artist that travels the country, usually within his trust.
Gypsy RattleCan is a nationally recognized professional live-demo spraypaint artist that mesmerizes crowds with his live-demo spraycan art shows.
His unique blend of art, comedy, and audience engagement is a must to see at the 2023 La Crosse Interstate Fair.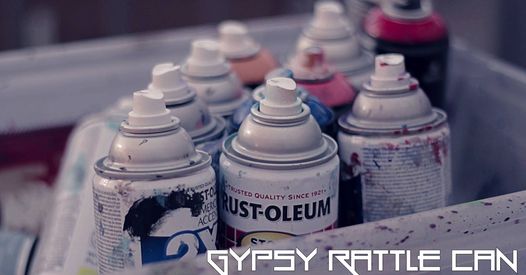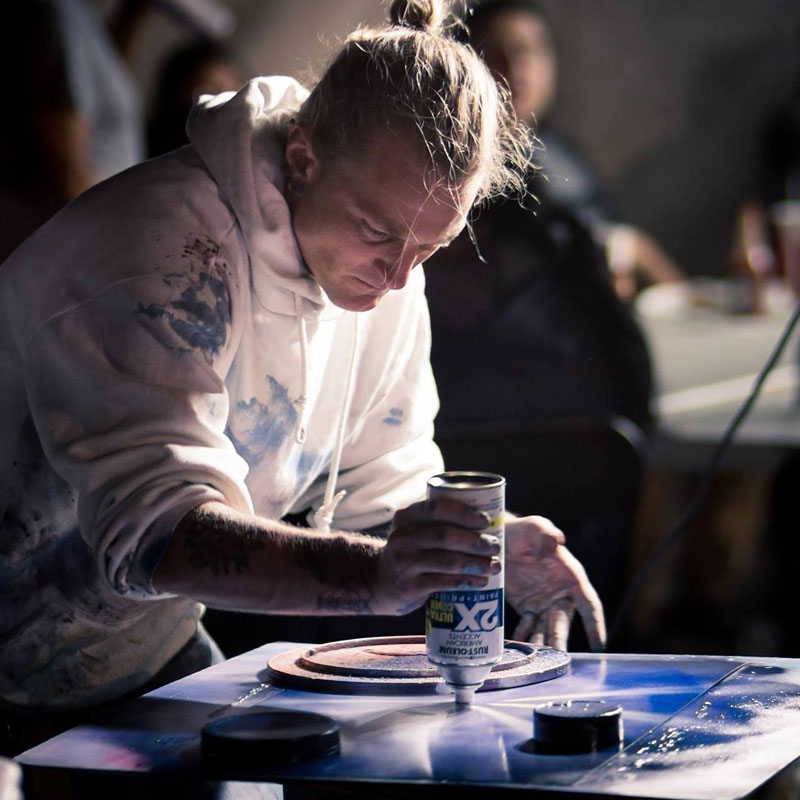 ---
More Fun Memories
West Salem Jr Poms - Thursday Evening 6:00 PM

Horse Pull - Friday Night, 7:00 PM

Super Farmer Olympics - Saturday Morning 10:00 AM

Children's Scavenger Hunt: Thu-Fri-Sat 11 AM-6 PM for Children ages 4-12 - Five $5 winners each day

Round Robin Showmanship Event - Sunday Afternoon 4:00 PM

Commercial Exhibits - Daily

Local Entertainment: TBD
---
---
Kids Pedal Tractor Pull
Thursday, 7:00 PM - Registration at 6:00 PM Ages 4-12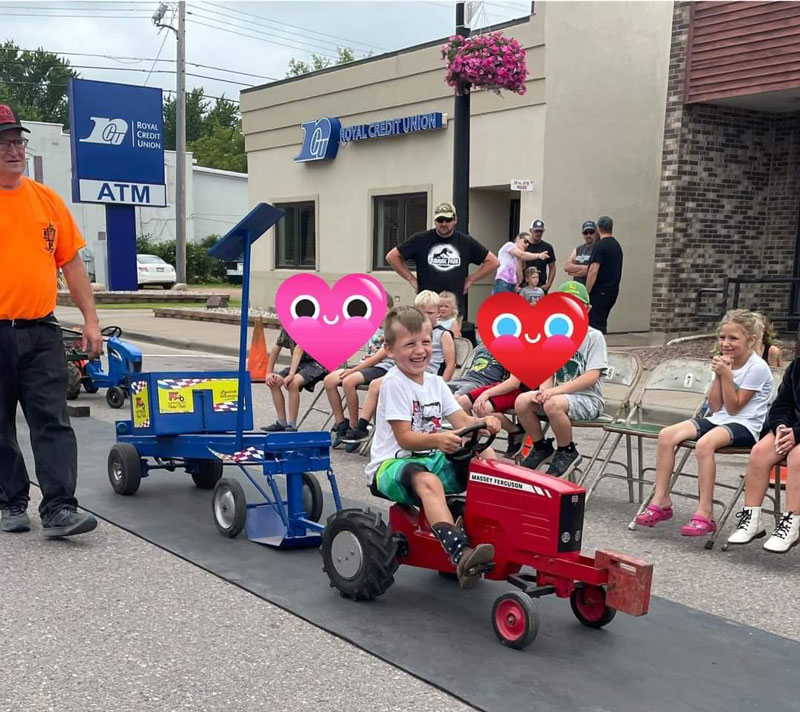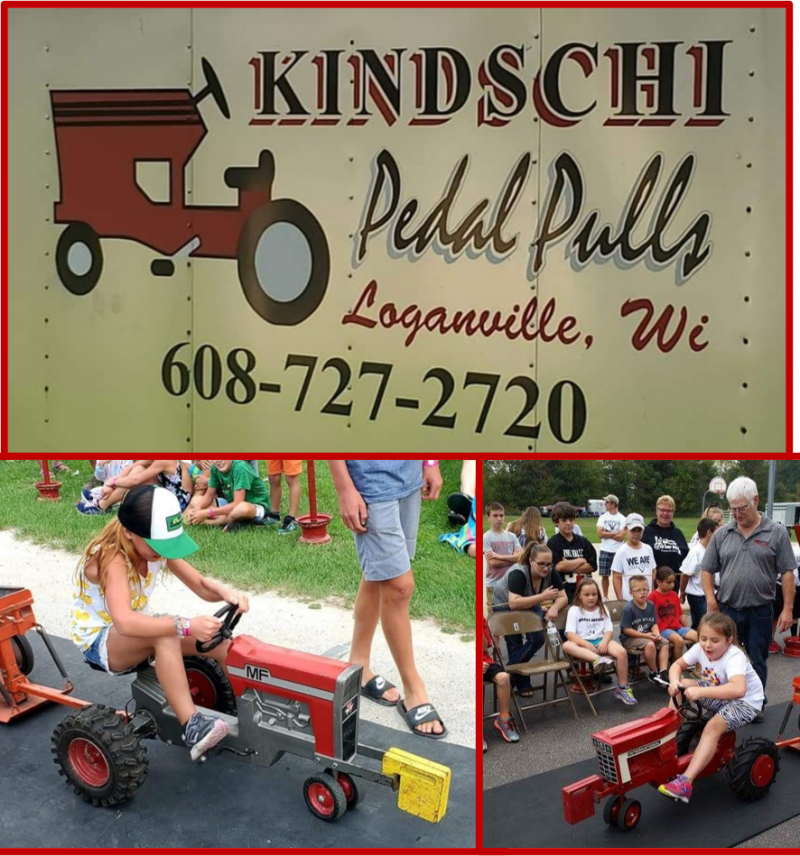 ---
A&C Martial Arts Demonstration
Sunday 3:45 PM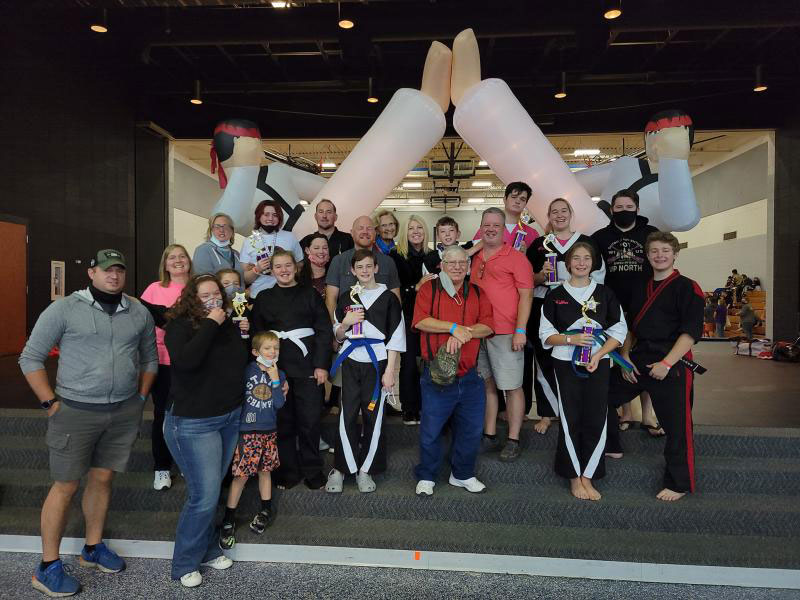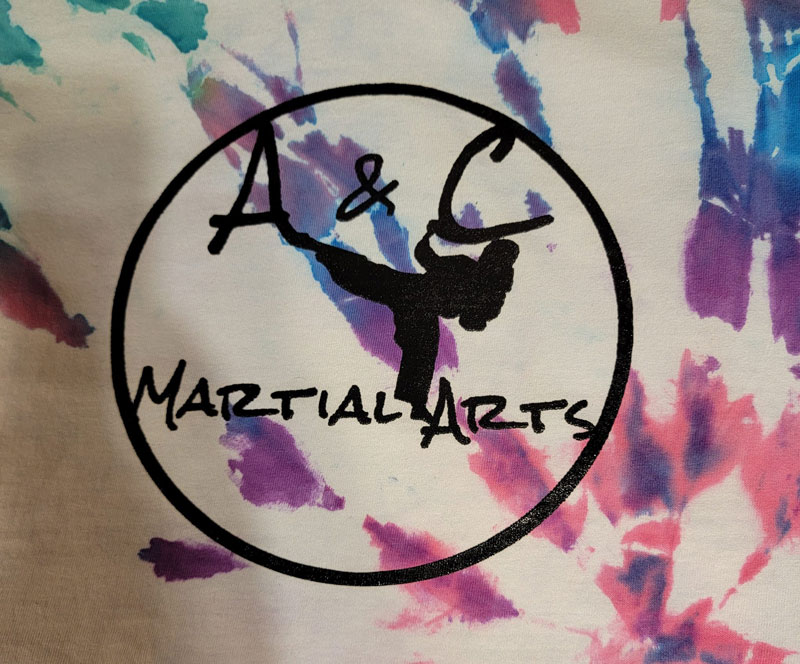 ---
La Crosse Fairgrounds Speedway
GRANDSTAND RACE EVENT PRICES

​​Thursday Street Drags
Adult $10
Kids (11 and under) Free
Pit Pass $10
Saturday Race Event
Adult - $15.00
Student w/ID (12-17) - $7
Youth (6-11) - $4
Age 5 and Under - Free
Family Pass: $35 Includes 2 adults and 4 students/kids (total of 6 admissions)

View La Crosse Fairgrounds Speedway website here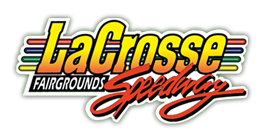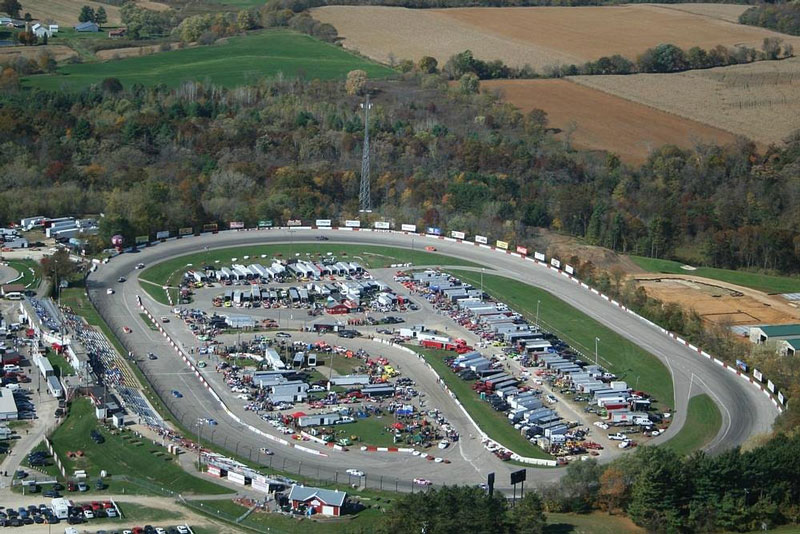 ---
Added Attractions
Antique Tool and Machinery Display
Antique Tractor Display